(A Valentine quilt I made in 2006)
Happy Valentine's Day!
Hi! I'm Linda from Buzzing and Bumbling. As I kissed my husband goodbye this morning and wiped the lipstick off his cheek, I thought of Valentine's Day and all the kissing that would be going on today.That took me back to a time when, as a young bride, my husband's late Aunt Rubye told me about a little "lipstick towel" that she had used. She lived through a time when people used cloth handkerchiefs when they blew their noses and used Sear's catalogs for .... well, for ordering things, of course! (That is when the new one came and the old one was relegated to the outhouse!)
In a time of increasing awareness of "going green", we can take a lesson from our ancestors who were experts at it!
During World War II, people were very aware of wastefulness and saving resources. Many items were rationed and others were scarce. People grew as much of their own food as they could, they curtailed use of automobiles (often putting their cars up on blocks so the tires wouldn't rot) and saved in as many ways as they could.
The lipstick towel sat on the makeup table and was used to blot lipstick. It could be used for an entire week before washing and being put out again. So....that little red towel was very "green" in today's terminology. I suggest this as a way to "Go Green with RED!"
Or orange, or pink, or purple, or whatever color lipstick you wear! Your lipstick towel can match your lipstick color, so just about any color can be "green" now! Use your scraps to decorate along the bottom if you don't want to embroider it. You can make it any size. Even small enough to fit in your purse for quick touch-ups.
I will be giving away the little lipstick towels you see above on Buzzing and Bumbling today. I even have a simple tutorial for those of you who might need one. This is a super simple project - even easier than pillowcases.
If you're not into history and you don't care about saving the environment, you can continue to blot your lips on pieces of tissue.
But, I think the older generation had a great solution and if you think about it, which is the more elegant blotter?
p.s ...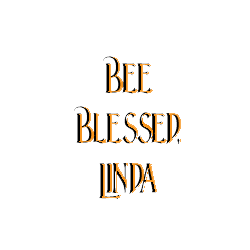 I will be choosing 1 winner from Linda's comments for 1 set of these pillowcases
and another winner + Adornit fabric from Barbs.....
Let's spread the love lol
Congrats to MARSHA

, she too has
been contacted for a kit set of pillowcases
To everyone else who joined in...
psst there are more giveaways this week...