Hey y'all! I'm so excited to be back at Madame Samm's. Such an honor to be here sharing my tutorial with you. Thanks Samm for inviting me!!
For those of you that don't know me, I'm a Southern girl, a former teacher, and now a Home Engineer (aka Mama.) I'm a self-taught quilter, and am slightly obsessed with quilting, sewing, fabric and creating. I blog about my creations and share what I've learned with the world at
Ellison Lane Quilts
. I'd love for you to pop by for a visit.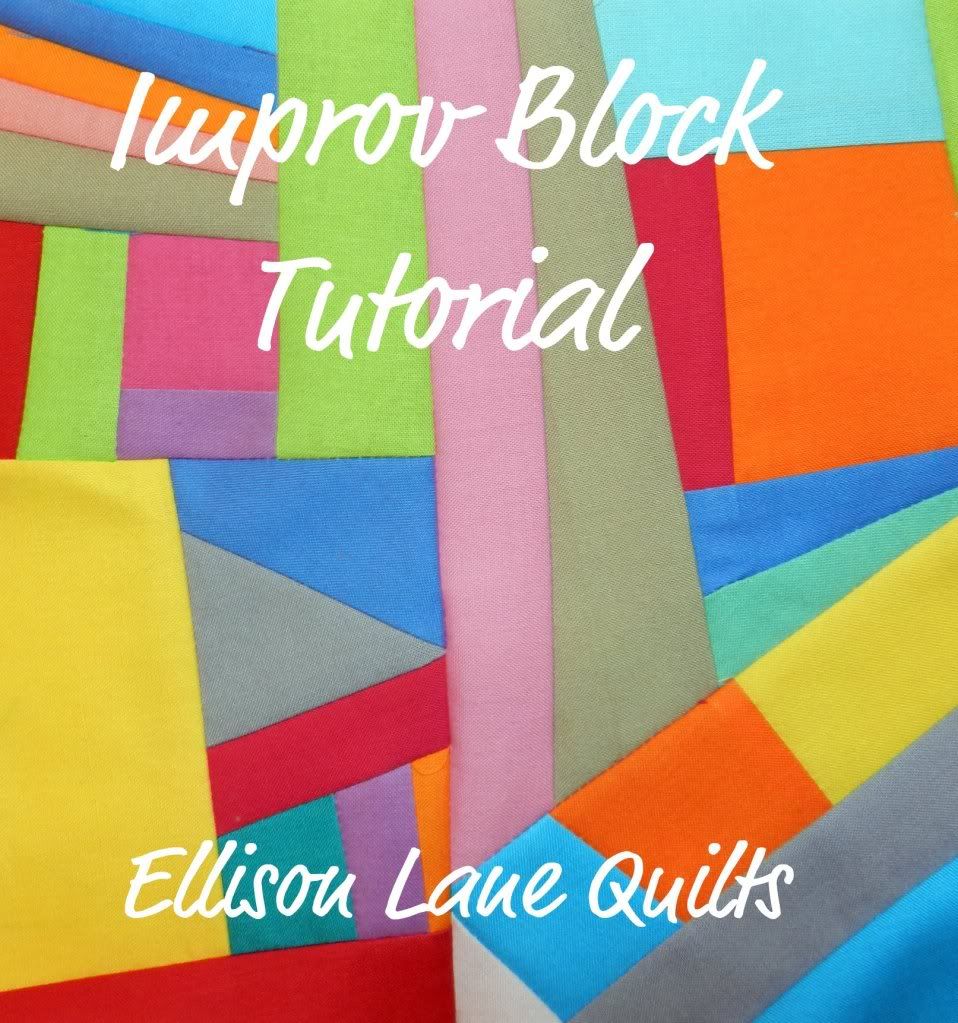 So today I'm sharing one of my favorite techniques. I LOVE improv piecing- it is so liberating and really fun. No such thing as a mistake and there are no points or seams to line up. You can't go wrong! It's quilting freedom!
Here's what you do first: put on some music- choose something funky and fun- something upbeat. It will enhance your improv creativity.
Now supplies:
fabric (scraps and small pieces are fine) at least 1.5" wide work best.
rotary cutter
iron
ironing board
thread
sewing machine
Here are key points to remember:
You are going to create a block by making several small parts and putting them together.
wonkiness makes things interesting
choose pieces of fabric in various lengths and widths and shapes
don't be afraid to trim pieces first and just go with it
add some neutrals
sew with a 1/4" seam
choose one piece and jump in- get started
press seams to the side after each addition
trim your blocks at an angle before you add more pieces
sew together smaller pieces to make longer and larger pieces to add visual interest
step back and take a look at your pieces to see what color or fabric you need at add next
add pieces at an angle
I set up an ironing station right beside my cutting/sewing table so I can easily and quickly press my blocks as I go.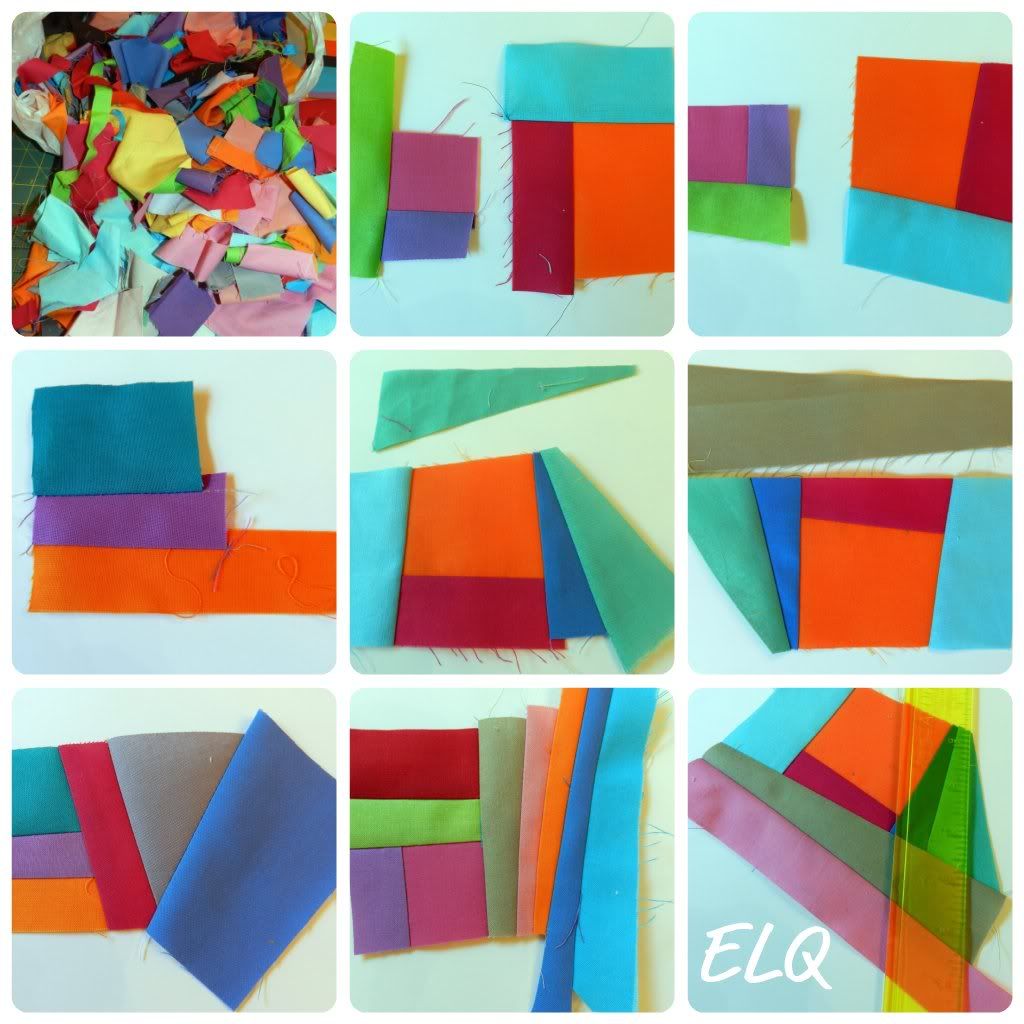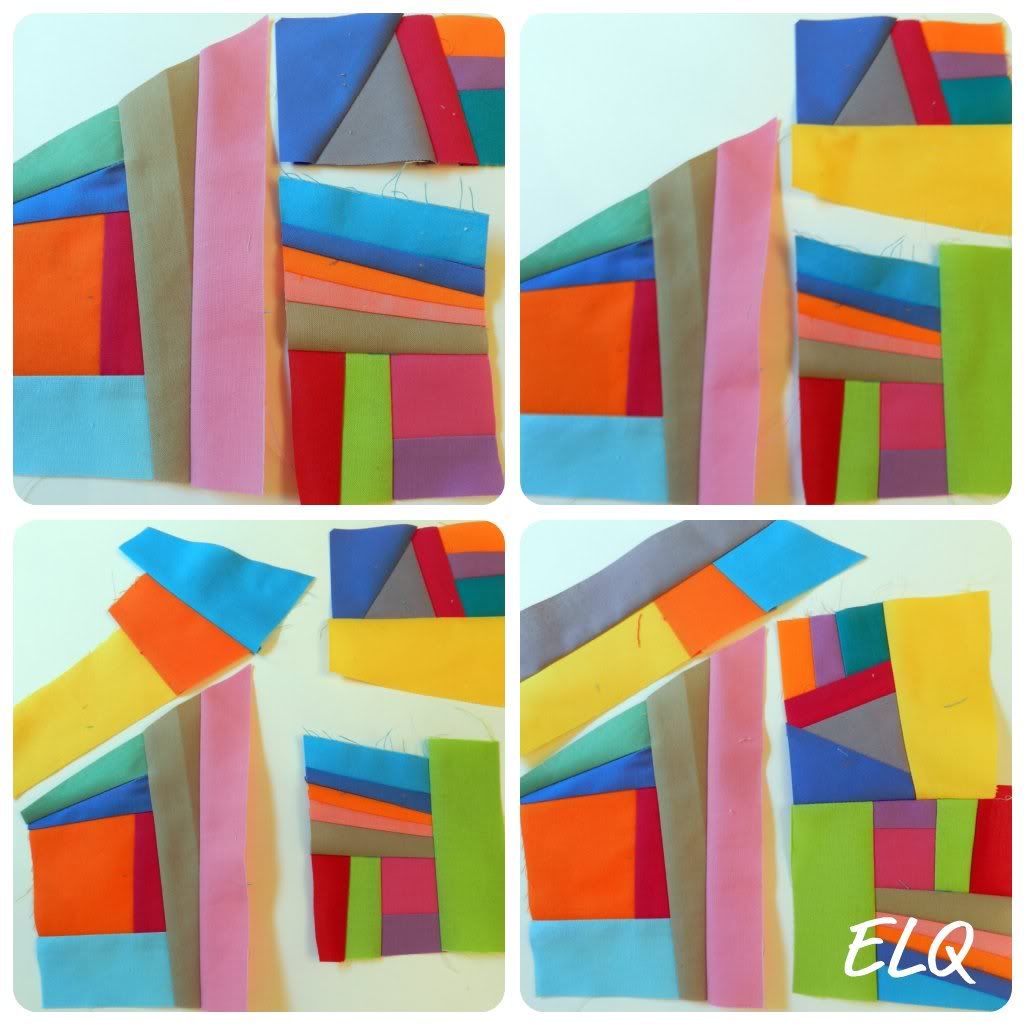 Keep building your blocks until you have the size you want. Add additional pieces as need to have a big enough piece to square off. My finished block is 8.5" x 8.5."
I had to add small pieces at the corners- no worries- just add them on, square up and trim.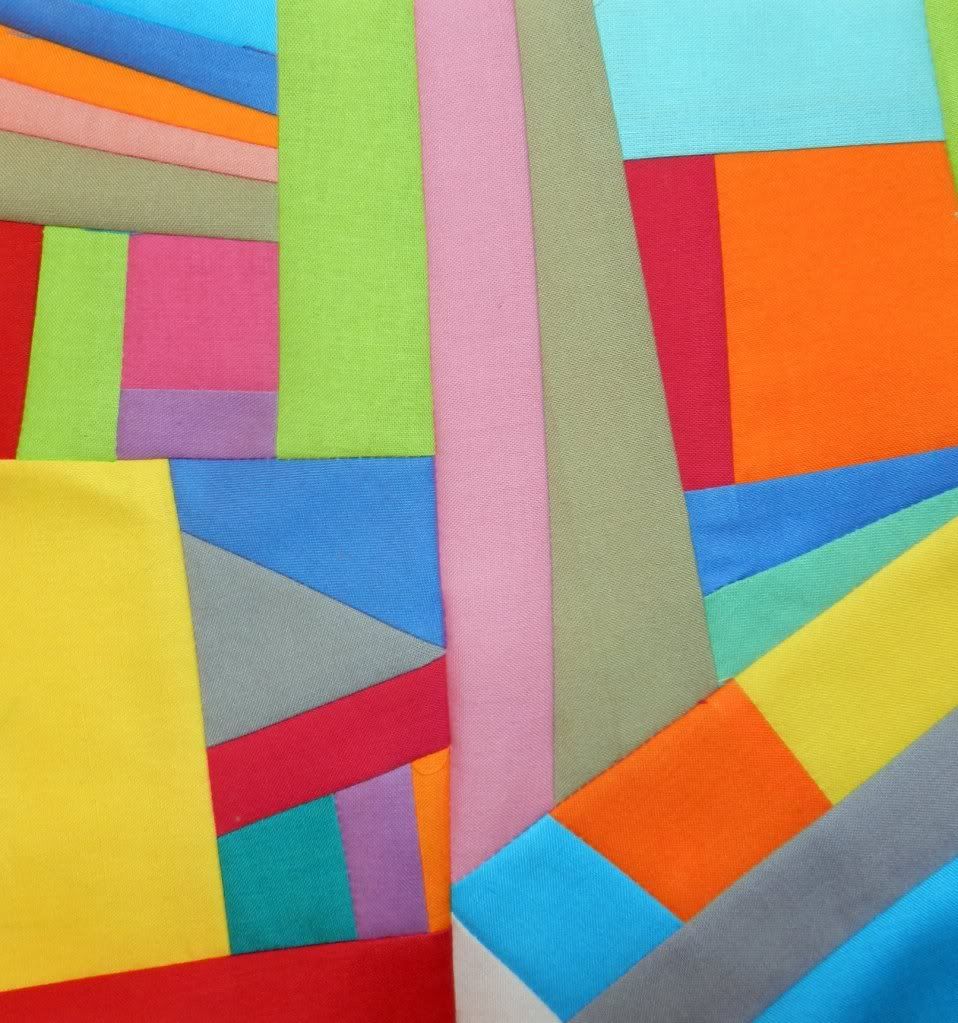 I've found that small scale prints and patterns along with solids work best.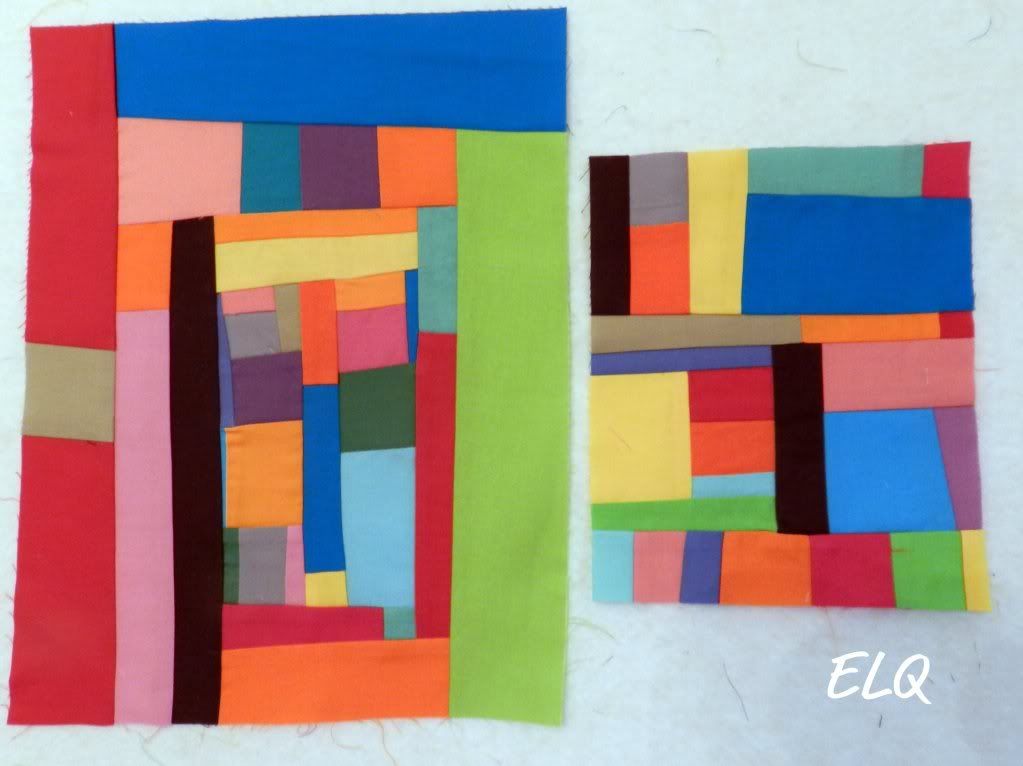 You can also work in a color family for a more harmonious look.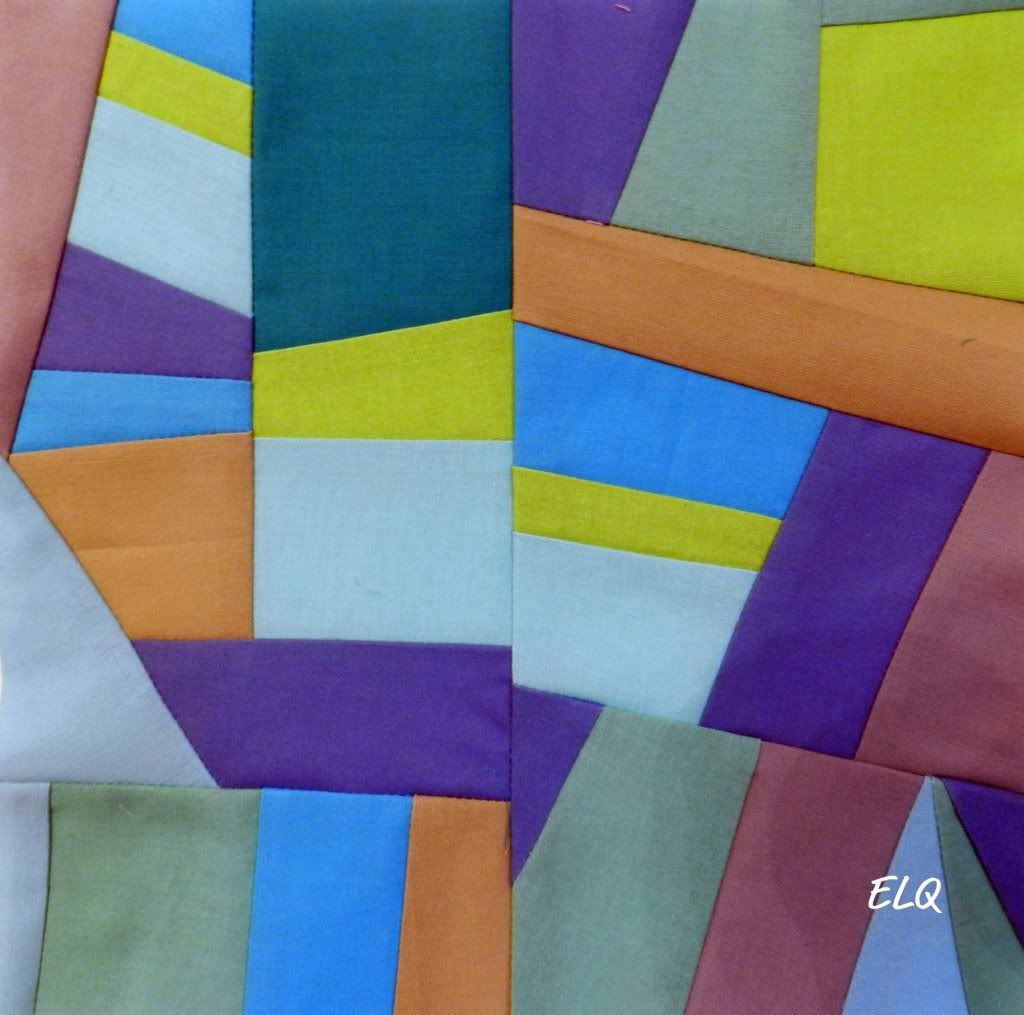 So what do you think? Ready to give it a try? Don't be afraid- just jump on in!
If traditional piecing is more your style, you can check out my
Starflower block
tutorial too.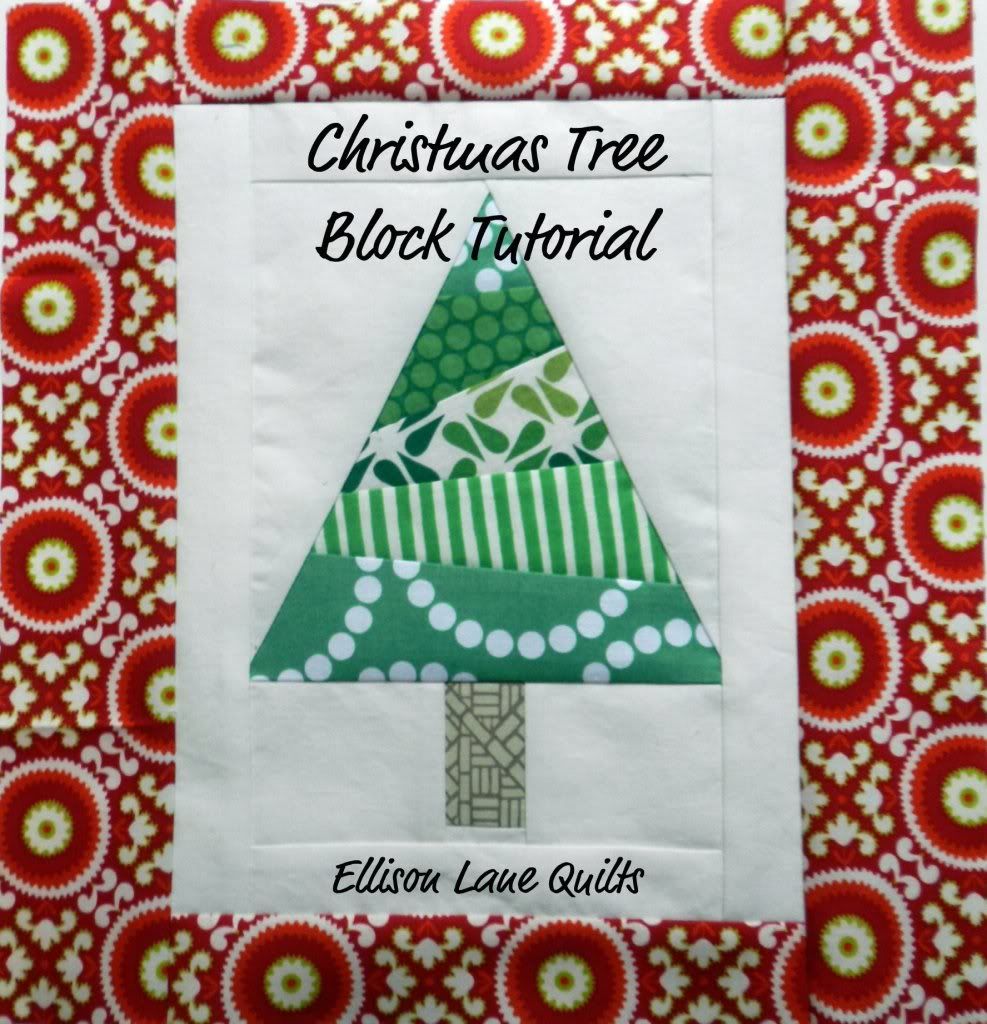 Thanks again Madam Samm for inviting me to share a tutorial with y'all.